Couple days ago I had following problem. I wanted to install the newest firmwares on Lenovo (IBM) x3650 M5 server. I used Bootable Media Creator to create CD with latest firmwares for this machine. Problem came when I looked into firmwares BOMC wanted to upgrade: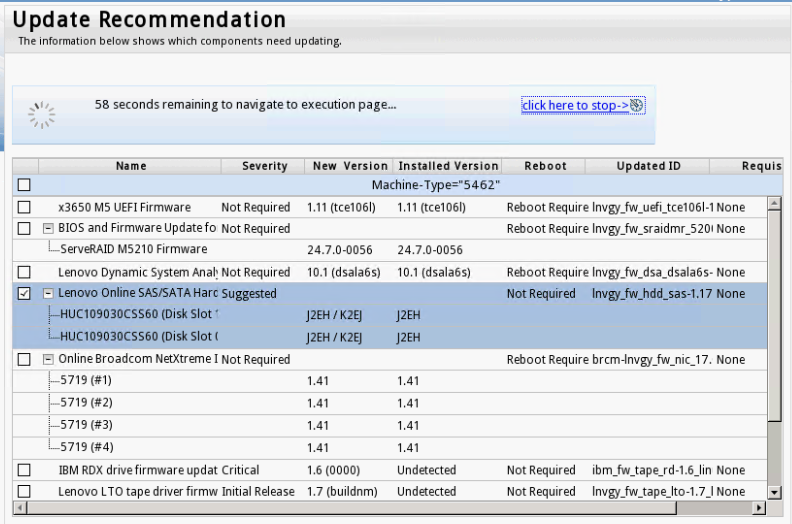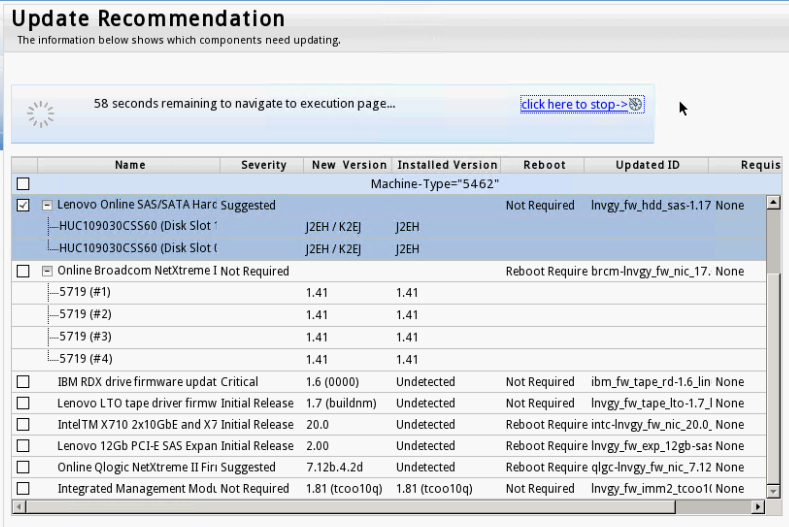 Problem was that I wanted to upgrade firmware for SAS card ServeRAID N2225 which was installed in this server. This card is also supported and there was also new firmware downloaded into BOMC directory:

It looked like BOMC didn't detect card in server and therefore it didn't put it into the list of firmwares which should be upgraded. I tried other server which was in same configuration and it was same result. Then I tried to press ALT+F1 combination in BOMC. New bash shell came on screen. I tried list directory "ls -al" and I was there are all the files with firmwares. So I have tried to run binary with mentioned firmware: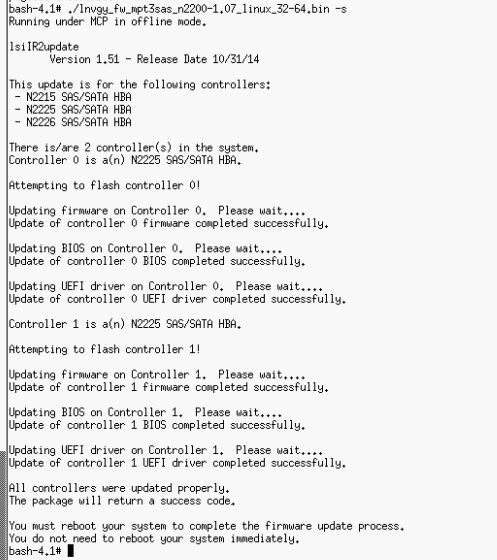 Tadaaaaa….firmware upgraded. It looks like Lenovo has some bugs in its tool BOMC. I hope Lenovo support will get at least close to IBM support.
Have a nice day,