Danovy urad v Martine
Na martinskom danovom urade som bol odniest tlacivo na 2% z dane pre skolku, kde chodi nas Risko. Ked som dosiel, tak ma na "Miestnosti prveho kontaktu" nasiel papierik s otvaracimi hodinami, ktorym som na prvy uponahlany pohlad pochopil uplne opacne ako boli pisane. Vsak pozrite sa sami: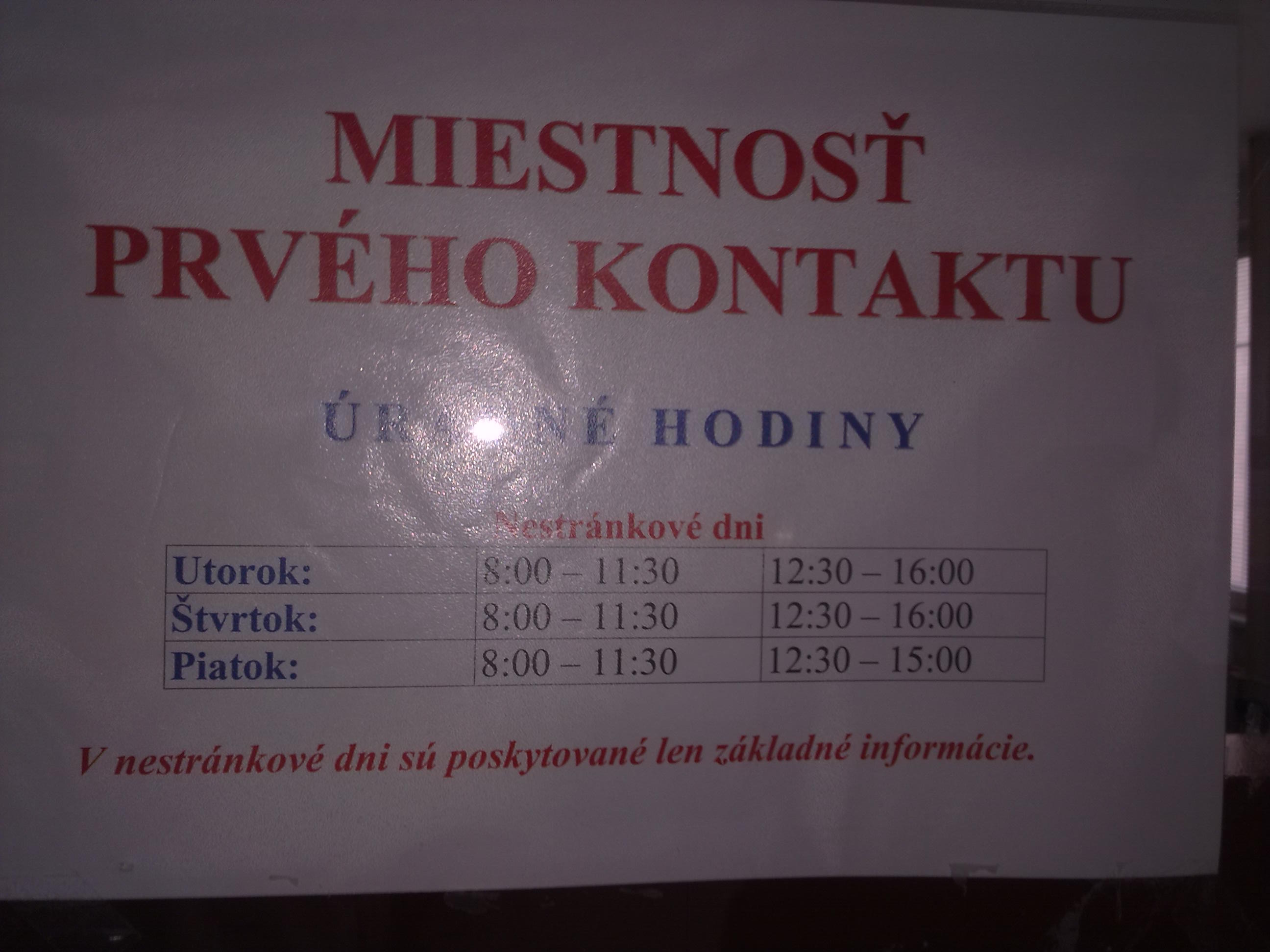 Ja som to pochopil na prvy uponahlany pohlad, ze maju otvorene len v Utorok a vo Stvrtok, ale opak je iny. Tato miestnost je otvorena len v nestankove dni (ked cely danovy urad spracuvava papiere) a to je v uvedenych hodinach. Toto vysvetlenie som dostal od veducej oddelenia daneho danoveho uradu.
Este, ze ti uradnici rozumeju tomu co napisu 🙂